Sign up
Shamanic Workshop – Dancing with the Gods
20191014 - 20191020
Nowa Morawa, Sudeten, Poland
Each of us has their own myth that leads us through life.
The workshop allows you to consciously meet your own destiny. It is a call to adventure, to shamanic quest, to meeting yourself and your life's purpose.
Finding your own myth and working with it during the workshop, you will see your experiences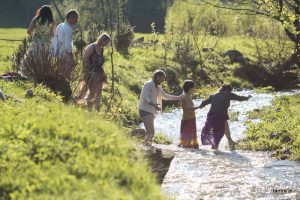 and your life's course in a somewhat different light. The direction of your future will take on a different hue. Another insight into your past may reveal a completely different aspect of your personal history. You may become more aware of your upcoming life events and understand your destiny better. It is a call to adventure, to shamanic quest, to meeting yourself and your life's purpose. Having worked through their personal myth changed the lives of many participants of the Dance with the Gods workshop, opened doors to new experiences and gave space for fulfilment!
The workshop itself, as well as the direction of the personal work the participant is doing while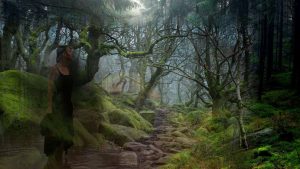 searching for their own myth, is based on the message contained in the book by Joseph Campbell "The Power of Myth". Myths, legends and stories are the treasure chest of our culture, bequeathed from our ancestors regardless of the time and place they lived in. Invisibly, we are connected with all the history of the humankind, thus every myth can speak to you and spur an enormous change in your awareness and in your life.
Please bring to the workshop a myth or a story you want to work with.
Teacher: Mario, supported by his wife Gaya and a team of animators.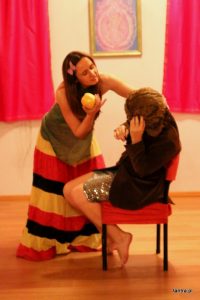 Dates: 16-22.07.2018, Nowa Morawa, Poland
Cost: 350 euro / person; couples 325 euro / person + accommodation and board: 30 euro / day
If you pay in advance until the 16st of June 2018 you get a 25 euro discount.
Place: Nowa Morawa, Lower Silesia, Poland
Information and registration: Aleksandra Jozwiak + 48 720 893 888, aleksandra.j@tantra.pl
Advance payment and participation in the workshop means that the participant has read the Terms and Conditions and undertakes to abide them.