The Hero's Journey
The only freedom is the victory over yourself.
The 'Hero's Journey' workshop is devoted to integrating our light and dark sides.
It is searching for and finding our heroic I, the 'Hero,' who lives in each one of us and who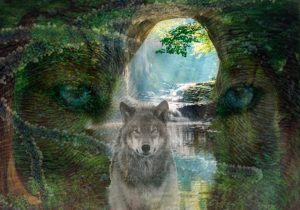 has not only the ability to heal, but is also a powerful force that we can use to create our own life.
What also forms a part of us is our 'Demon.' Whether we are aware of it or not, it always lurks in the shadows of our subconscious, it is always with us and has the greatest power to face the adversities of life.
It is this strength in us, the inner hero that appears when we face a new difficult stage in life, and supports us and helps us to overcome the obstacles that appear. It accompanies us at the time of crisis. It is present when we face new challenges or feel that we have come to a standstill… How to get moving again, how to break the barriers?
To be able to come into existence in this world as an integrated being, conscious of its strength and purpose, it is essential that our two inner forces: 'the inner hero' and 'the demon of resistance' should be able to communicate with each other and start to cooperate.
'The Hero's Journey' is a shamanic quest, where we have a chance to learn about different aspects of ourselves. It is a long journey, full of adventure and extraordinary encounters, as every shamanic journey. It is a process of inner transformation, for which we use the positive energy of the whole universe that is always at our disposal. All you have to do is to say 'Yes' with your heart and have the courage to meet every aspect of yourself.
As in every shamanic journey, you will meet your inner self, to see it, live it, integrate and transform.
This journey is meant for all those whose life's motto is 'fulfilled life' and who want to use every opportunity to live their life consciously, feeling that they make the most of their lifetime.
This workshop lets you see how you can use your energy consciously, to make your most secret dreams come true in the real, physical world.
We invite individuals and couples, including those who work with other people, therapists, psychotherapists, psychologists, coaches. These are also workshops for actors, theater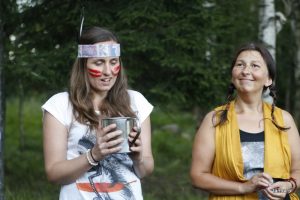 directors, dancers and choreographers. All those who by working on themselves want to expand their creative tools.
Teacher: Mario, supported by his wife Gaya and a team of animators.
Date:
16 – 23.07.2017 Lithuania
2 – 9.07.2017 Poland

Information and registration: Aleksandra Jóźwiak, tel. +48 720 893 888,  aleksandra.j@tantra.pl
Advance payment and participation in the workshop means that the participant has read the Terms and Conditions and undertakes to abide them.