Individual Sessions
Mario Wiśniewski 57 years old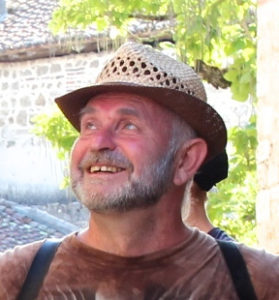 Psychotherapeutic office in France, now offers sessions and consultations also in Poland.
In present situation I propose sessions online via Skype or
messenger. My goal is to offer you further support in your everyday life and psychological care for people that need and desire it, and improving your frame of mind. 
To make an appointment to begin or continue psychotherapeutic work please contact me through e-mail mario@tantra.pl, or messenger: Mario
The consultation will take place on Skype or messenger, on the day and time that we appoint together.
▪ Internal conflicts
▪ Trauma ▪ Stress ▪ Melancholy, depression, anxiety, fear
▪ Sexual problems
▪ Mourning
▪ Behaviour disorders, eating disorders
▪ Problems in couple, relationships difficulty
▪ Dream disorders
▪ Lack of self-esteem
* Individual sessions
* Sessions for couples
* Family consultations
* Group therapy
Individual sessions: price 60 €
Session time: 1,5 h
Sessions for couples: price 120 €
Session time: 2 h
Contact:
Telephone number for callers from Poland: +48 74 86 65 758
Telephone number for callers from France: +33 388 367 147
Sessions in Polish and French.
Enregistrer
Enregistrer