Our team
In english please...
"Prawda to kraina bez dróg. Tym samym jesteśmy niewolnikami myśli i czasu. Myśl jest zawsze ograniczona i nigdy nie odpowiada całkowicie rzeczywistości, prowadzi więc do cierpienia. Świadomość uczy odróżniania tego, co rzeczywiście jest, od tego co na ten temat myślimy i w konsekwencji do prawdziwej wewnętrznej wolności. Tylko świadomość i obserwacja pozwalają dostrzec iluzję."
Jiddu Krishnamurti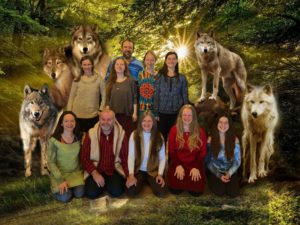 Podstawowy składnik w osiąganiu wolności –  przeciwność losu, która przynosi świadomość.
" Podróżnik zagubiony na pustyni zwątpił, że kiedy kolwiek znajdzie wodę. Wspiął się z trudem na jedno wzgórze, potem następne i następne w nadziei dostrzeżenia gdzieś strumienia. Bez powodzenia rozglądał się na wszystkie strony. Gdy słaniając się szedł naprzód, zaczepił stopą o suchy krzak i przewrócił się na ziemię. Leżał tam, nie mając energii nawet, by się podnieść, nie mając chęci, by nadal się zmagać, ani nadziei przeżycia tej ciężkiej próby. Gdy tak leżał, bezradny i przybity, uświadomił sobie nagle ciszę pustyni. Dookoła królował majestatyczny spokój, niezakłócony przez najmniejszy dźwięk. Mężczyzna podniósł nagle głowę. Usłyszał coś. Coś tak nikłego, że tylko najczulsze ucho i najgłębsza cisza pozwalałaby to uchwycić: dźwięk płynącej wody. Podniesiony na duchu nadzieją, jaką ten dźwięk w nim obudził powstał i szedł dalej, aż dotarł do strumienia ze świeżą, zimną wodą.
Anthony de Mello SJ
Jeśli czujesz, że nadszedł czas aby dokonać zmian w Twoim życiu, zapraszamy Cię do pracy w sferze ciała, serca i ducha. Zapraszamy Cię do odkrywania siebie, do świata poszukiwań, przemian i cudu odnalezienia.