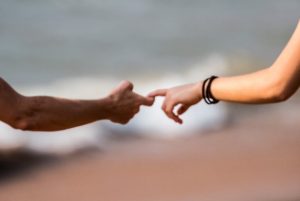 The Lovers' Journey – my way to the conscious relationship 
We live in times where more and more people look for the 'alive' relationships with others, where they will be able to experience themselves and life in fullness, where there is a sincere exchange of thoughts and feelings, where the power of creation replaces meagre comfort.
This workshop is for anyone who is curious about how they build their relationships and partnerships, how they select friend circles, colleagues. This is a unique opportunity to look deeper into how you create all relationships and what directs you there, what mechanisms, habits. The world consists of men and women and our choices are guided by the image of a man and a woman we hold inside ourselves, our idea of the masculine and feminine aspect, Anima and Animus.
How my dream relationship correlates with the reality, with the relationship I am currently in? How my current relationship correlates with what I have always wished for? What is the gift for my soul in it? Why in different workplaces people treat me alike?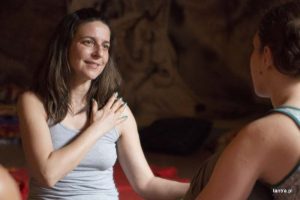 This is an opportunity to look at what attracts me – to women, men – and what repels and what I am not aware of. What I provoke without knowing about it. What groups of people attract me, why I still meet the same people? What do they want to teach me?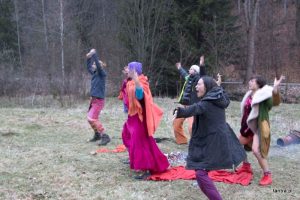 Movement, dance, fun, distance and sense of humour at the workshop will give you the opportunity to meet with the element of male and female in you; with dark (often difficult) and bright (liked by us) side of each of them. You will have the opportunity to look at what you accept in women and what in men, and what you do not accept. What is the impact it has on your life, relationships and people you surround yourself with. Sublimation, integration, transformation, and the strength of creation can lead us where we do not only discover what drives us in life, but where we can go further, where we reach the potential of the feminine and masculine, we do not know about yet.
What are the hidden treasures in it, which are the directions for your soul. How it all correlates with the dance your soul is dancing…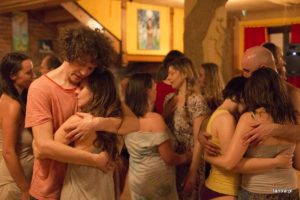 We invite couples and single participants.
Teachers: Mario, supported by his wife Gaya and a team of animators.
Information and registration: Aleksandra Jozwiak + 48 720 893 888, aleksandra.j@tantra.pl
Cost: 350 euro / person; couples 325 euro / person + accommodation and board: 25/30 euro /day
Place: Poland, Nowa Morawa, Massif of Snieznik