Olga, tantric-shamanic workshop 'The Lover's Journey', April 2017
… As the first of miracles, the picture from my childhood, I carried inside, was healed. Suddenly, it occurred to me that memories of myself as a child (that I was sad, closed…) were only a part of the truth that I took as a whole! And in my childhood there was much, much more!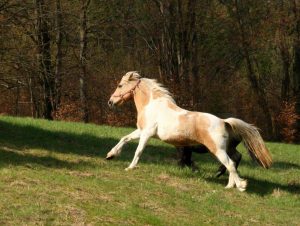 During one of the meditations, I saw myself as a joyful, cheerful, courageous girl who had a great time and was surrounded by faithful friends. Oh Mother! It's me! 🙂 This cheerful brave girl – it's me!! I felt something dissolves, brightens up, a new space opens in me… As if I got a new base, stronger legs, I was clearer inside, and every cell of my body started to smile… A miracle!
Awareness widened further: I saw that the same applies to the image of the parents we carry in ourselves. I felt that everything has its meaning and that we often build a picture of our parents that helps us later (often in a paradoxical way) to enter the path of our soul: let us confront certain things, build our own power, courage to express ourselves and act, it will force us to leave the comfort zone and set out on the road… To, at some point, let go of this picture and see Love.
The journey was a time of extraordinary meeting, connection with the ancestors. I saw my great  grandparents and suddenly it was so clear and obvious: if there is someone who can heal our family, it is me! They were waiting for me! "The prayers of the ancestors are with you – act!" – the message from the forest stone, the blessing on the way… The prayer came back to my heart and my life just then. During the symbolic ritual of baptism, I opened myself to Faith in God, to the Miracle, to the power of prayer, to the mysticism of life. Faith, without which a man is closed on himself. Faith that lets you open yourself to another reality. Mystical faith that opens the next door on the soul's way… I felt that together with me, the souls of my ancestors are being healed, the history of many, many families of my country, who died for faith, for prayer, for the altar at home… "Make a holy place at home"- says the stone. I can hear it. Thank you. It's already being made.
And all this during an amazing journey into yourself – to your inner woman and your inner man. Opening gifts, diamonds, in each of those characters. See yourself completely – who am I really? What gift for me, for the world, has what I'm denying? There is no shame, no guilt… There is curiosity! Whaw, what an interesting form the gift has taken! Tricky one – it hid it! 🙂 I will recognize you! I transform, open, integrate… Behind arrogance and insolence there is a gift hidden, strong action and naming things by their names. Behind obsessive desire – the diamond of a spontaneous body, wildness and the power of sensitivity. Everything is a tool! Everything can support me in action! All the time with me there was the intention – gift with which I set off on this Journey: transformation of all its qualities into a strong action for the common good. Let it be! And it is already happening! 🙂 I feel endowed. Rich. Thankful. 
Olga, tantric-shamanic workshop 'The Lovers' Journey' 2017