M., School of Tantra of the Heart, Formation of Psychodynamics of Relations and Body Communication, 3rd meeting, 2023
Staying in Morawa is like a fairy tale we heard about in childhood.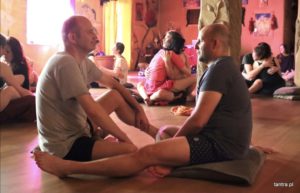 Just "Being" among people going in the same direction. A stay full of joy, creativity, laughter, but also being together. Connection with what is inside us, with everything that touches us, supports us, but also with what we sometimes do not want to touch. This mixture, in a safe place, makes life deeper, lighter and more fulfilling. I wish this Fairy Tale would continue, and full of trust, intuition and courage I am writing its next pages.
Thank you from the bottom of my heart and I am gratefully waiting for the next workshop.
M.