Karina, 'Dream Tarot', Nowa Morawa 2023
This meeting was an amazing experience. It provided the opportunity for a deep and very true insight into oneself. I am still impressed by the valuable information and this incredibly subtle energy flowing from dreams.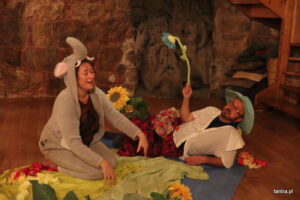 Here I understood that each subsequent dream reveals some truth and carries some valuable information. Even if at first it seemed to me that something didn't make sense, after some time a moment appeared "AHA, that's it!"…
This is another workshop (the first one was 'Dancing with the Gods and Goddesses'), in which the last day brought amazing discoveries for which I am so extremely grateful that words cannot express it.
In one of my dreams I touched on something very deep inside me that I don't understand yet. It pulsates within me and gently guides me through symbols and sensations in my body.
And now, after returning from this land of dreams, I will let myself be guided by it and I am already incredibly excited about what will happen.
I feel (thinking about it gives me chills all over my body) that nothing will be the same after this workshop…