Ania, shamanic workshop 'Death and Resurrection' 2023
A beautiful place on earth. Good energy, DIVINE LINDEN TREE, angelic stream and good spirits of the mountains.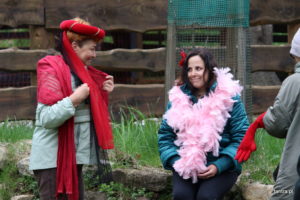 Very different people, but there were beautiful and spiritually great souls. I myself, was suspended between worlds, experimented on myself. I didn't really want to meet all this, and I gained a lot, I cannot believe it. It was not an accident that I was there, at this time and in this place. I conducted my rituals, participated in the program. I experienced a metaphysical phenomenon /no one who has not experienced it alone will understand it/. I'm trying to turn being into living. May the whole universe favor the good, the wise and the true.