Karina, 'The Death and Resurrection', Nowa Morawa 2023
This is a very strong workshop that still works in me…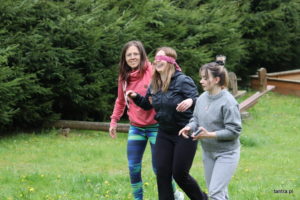 The age range is about 20-60, and everyone came to be reborn in one way or another. It was a very interesting experience, as everyone has their own categories of perception of death.
Going through subsequent stages of life during this meeting brought many interesting observations.
The time of waiting for death – the thought of these moments still gives me chills. Death itself came so suddenly, without any preparation! One plan – one reality.
The most important thing that pulsates and grows in me is the deep feeling that it is not worth wasting a moment of my life worrying about what was and what will be.