Sign up
Manhood Journey, workshop in the wild mountains
22/09/2017 - 24/09/2017
Nowa Morawa, Masyw Śnieżnika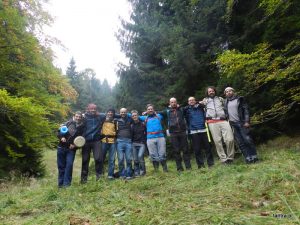 Meet yourself and other Men in wild nature. Join our Manhood journey.
Feel your connection with the wild nature – forest, water, earth, wind and fire. Feel the unity between you and the wild creatures. Wake up to be the wild man you always wanted. Together we will open a men's circle of trust and support to experience a transformation that will bring us to a new truth about ourselves.
The primal Man did accept his wild nature, the serendipity of live and spent his lifetime in a close connection with the living world. This primal essence is hidden deeply in everyone of us, together we can awaken this basic instinct.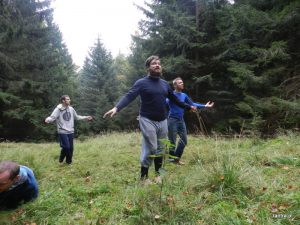 Today Men fear being wild. We live in boundaries and are blocked by our habits because we did believe that this is the only way. But our wild nature is still there. It's our open heart, spontaneous body, vulnerability and lust for life. The spontaneous body that acts out of instinct, intuition and has the courage to show our real feelings.
We have been taught that we have to control our emotions and now we control all of our lives. Or we let other decide for us. We can't talk openly with our women, lovers or mothers. We are losing contact with our children because we don't know how to truly love them. We play our roles in the theater of life to find peace by meeting others expectations.
We earn, conquer… and get more and more frustrated and… helpless. We are paralysed by the fear of our own nature. We don't even realise when we become obedient and powerless like robots.
We hear all the time that a Man should be a Man but nobody tolds us how it should be. The world we're living makes super robots out of men cutting out all that is wild and unexpected. The soul of the modern man is dying slowly every day without even realising this fact.
It may be hard to believe but we can turn this tide. We can break the vicious circle of fight, stress, chase after money & women. You can get out of the rat race without becoming poor, weak or unhappy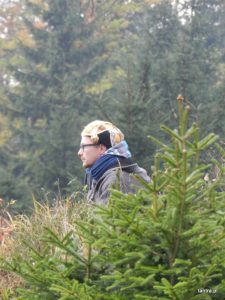 To make this happen you need to grow and take responsibility for yourself and for the world you live in. Stop blaming others especially women, children and the "matrix". You need to discover your inner power of manhood, strength and creation.
Discover and accept your wild nature to enter your relationships as a fully grown, strong and sensitive man. A man that is capable to hug and love the uncontrollable female nature.
Get out of your fears and START LIVE as a FREE and WILD MAN!
During the workshop you will feel you wild nature through dynamic meditations, exercises, rituals and the the contact with wild nature. But most importantly throught contact and connection with other men. Move forward with a new consciousness
Enter a journey that will change your LIFE!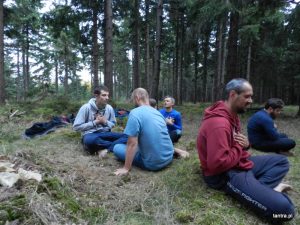 It's the only time this year and places are limited.
The workshop lasts three days (Friday to Sunday) in the Snieznik Mountains in South Western Poland on the Czech border http://bit.ly/2wWUiXL
Take with yourself a sleeping bag, warm clothes, mountain shoes, torch, and waterproof jacket. We provide food.
Cost of the Workshop 500 PLN/ 125 EUR
Facilitators: Szymon Podgórski, Radosław Doliński
Place: Nowa Morawa, Snieznik Mountains
Contact:
Email: podgorski.szymon@gmail.com; mk.dolinski@gmail.com
Phone: +48 5757 499 13; +44 7956 764 740