Body, Breath and Sound – The Dancing Voice
Towards a fuller expression of oneself through movement and sound
Five days of body and voice, movement and sound led by Peter Wilberforce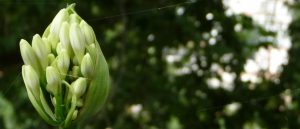 For all of us, whether speaking or singing, our bodies are the source of our voices. If we think of our body as an instrument, how do we prepare it to sound clearly? What music will it play? How will this music move us?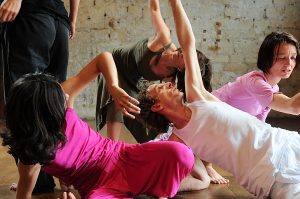 This workshop is an invitation to discover your free voice, released through movement. Using various movement and vocal practices – 5 Rhythms® dance, the Feldenkrais method and contact improvisation, and the Naked Voice and Roy Hart voice work – we will explore our relationship to our bodies, breath and voices to give movement and sound to our own individual music. We will rest in our bodies, feeling the soft, automatic movement of breath and matter. We will open to that which lives within us – sensations and qualities, rhythms and movement. Without forcing we will start to explore the gestures and the sounds that emerge. What dance will evolve? What song unfold? Each in-breath, each out-breath: the resonant body and the embodied voice, instrument and music. A body that sings and a voice that dances; rediscovering oneself in each moment of expression.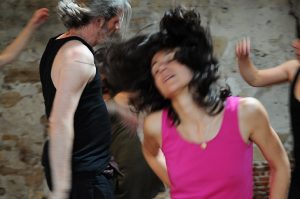 Peter Wilberforce is an accredited teacher of the 5 Rhythms® dance practice and facilitator of his own work – Body and Voice. He leads classes and workshops in France and all over Europe. For many years he worked in the world of opera, as director, project manager and teacher. An enthusiast of dance, voice and physical theatre, he has always followed workshops and trainings with teachers from the worlds of performance and personal development. His teaching is guided by a belief that optimal, embodied learning occurs in a space of quiet attention, enquiry and play in which each individual can follow his own exploration while supported and inspired by the group. He brings humour, clarity and warmth to his facilitation. www.bodyvoiceandbeing.com
The maximum naumber of participants is 24 persons, first come first served basis.
The date of the nearest workshop in Nowa Morawa, Sudeten, Poland: 26.09 – 1.10.2017
Information and inscriptions: Aleksandra Jozwiak, + 48 720 893 888, aleksandra.j@tantra.pl