Daniel, 'The Name I Bear', Nowa Morawa 2023
"The name I bear" – that is, the magic that is within us and around us, which wants us to experience life in the deepest depths of our wonderful essence, our true nature, our existence in the best way possible.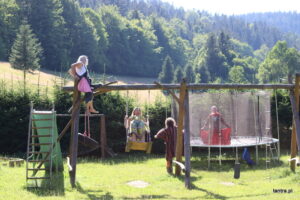 A sense of who I really am, that I can be who I would like to be as Daniel on this planet: Joyful, Compassionate, Courageous, Loving and accepting of all life that surrounds us.
Our organizers did everything to show us the way to our inner being, an existing being who has a name, who is not limited and who knows when to laugh and cry.
This trip was something for me that cannot be described
THANK YOU