Sign up
"The Name I Bear" tantric workshop
11/07/2023 - 16/07/2023
Nowa Morawa, the Sudeten Mountains, Poland
My name… It is very often that we do not realise that we are surrounded with the sound of the name that indicates something…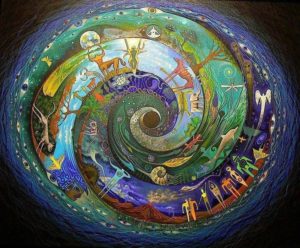 The fact of receiving the name is in itself a rite of passage… Take a while to think about your name, the way you are called and how it distinguishes you from all the other children, people… Even if they bear the same name it is actually never the same in its particular, alive sound..
Who chose my name?
What does my name say in the history of my family, my ancestors, my country?
What power and strenght does it have?
What importance did it have in my childhood?
How do I feel nowadays bearing my name and surname?
How does my name relate to my sexuality?
Or it might be the time to change this name, as it is practiced in many traditions, as I enter into another stage of my life.
The workshop is an opportunity to get to know, to recognize the energy, the power and the sound of your name and surname. To see how it influences your life today, your relationship with yourself and the people around you, your family, your parter, your colleagues. How it influences your sexuality. In what way the information that has been handed down to you by previous generations helps or limits you. It is not by accident that you bear one name or another. It expresses who and what you are in this world.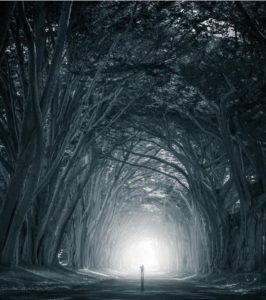 Myths and old fairy tales often tell about the way in which your name or surname gives direction to the story of your life. It is worth seeing in what ways your name can help you discover your inner secret, the truth of your deepest self. Through rituals, spontaneous dance and movement, contact with nature, meditations, drama we create a safe space in which you can change the codes that limit you in your everyday life. Using the power and strenght of your name and surname you will be able to see a new meaning and a new direction to your life or find a new name that best reflects who I am today.
Facilitator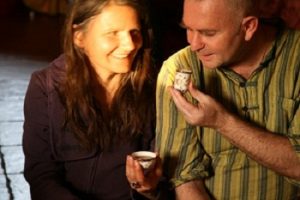 Mario Wisniewski – Animator, psychotherapist, actor, director, teacher of tantra, and shaman.
A vigilant observer of the reality, beekeeper and traveller, passionate about life.
A happy husband and father, supported by his wife Gaya and a team of therapists, always with a sense of humour.
Our place
Place: Nowa Morawa, the Massif of Snieznik, Lower Silesia, Poland. The home 'Modra Rzeka' is a place that will host you with delicious vegetarian home cuisine. The meals are made by locally grown ecological products, coming from the mountains and valleys around– vegetables, fruit, cheese, homemade preserves.
Location: 
https://goo.gl/maps/w9DrQUarprBEdQFv8
Registration and contact
This workshop has already taken place. We invite you to other workshops – leave a message and we will inform you about the upcoming dates.
Contact: Aleksandra Jozwiak, +48 720 893 888, aleksandra@tantra.pl