Sign up
Tantric Evening in Oslo
24/02/2018 - 24/02/2018
Oslo Teatersenter
You are welcome to an evening where you can taste tantra, where you can let your head go, relax and dwell in the world of senses. We are going to dance, move and contact our bodies and other people around us.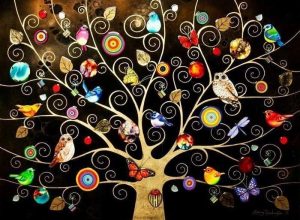 You might be able to reach your life energy, the energy that keeps you going on, that is the root of the mankind.
Maybe it will be possible for you to feel who you really are and why you came to this world.
You are warmly welcome to join us and celebrate the late winter. You can spend some time with other people around, just be with the others without doing anything you know and you can get to know something new about you though;)
Take: comfy clothes to move in, a pillow to sit on, food and something to drink during the break:) It would be great if you have food to share!
See you!
Magdalena Kaminska
magdalkami@gmail.com
932 54 330
Price: 350nok
(Cash, vipps)