Sign up
Body, Breath and Sound – The Dancing Voice
28/06/2020 - 03/07/2020
Golaczow, Stolowe Mountains, Lower Silesia, Poland
An open workshop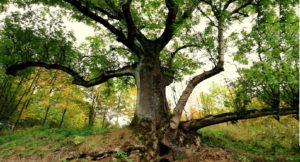 Five days of body and voice, movement and sound, dance and song
For all of us, whether speaking or singing, our bodies are the source of our voices. If we think of our body as an instrument, how do we prepare it to sound clearly? What music will it play? How will this music move us?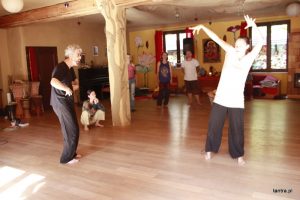 This workshop is an invitation to discover your free voice, released through movement. Using various movement and vocal practices – 5 Rhythms® dance, the Feldenkrais method and contact improvisation, and the Naked Voice and Roy Hart voice work – we will explore our relationship to our bodies, breath and voices to give movement and sound to our own individual music. We will rest in our bodies, feeling the soft, automatic movement of breath and matter. We will open to that which lives within us – sensations and qualities, rhythms and movement. Without forcing we will start to explore the gestures and the sounds that emerge. What dance will evolve? What song unfold? Each in-breath, each out-breath: the resonant body and the embodied voice, instrument and music. A body that sings and a voice that dances; rediscovering oneself in each moment of expression.
Participants' reflections: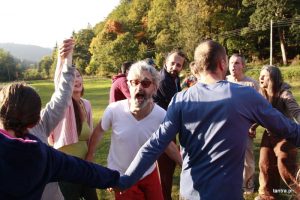 Peter was phenomenal. This wonderful, or genial men took me to his wonderful world for seven days where in many various ways I could discover the possibilities of my body, liberating my voice. I've experienced so much in these last days that often I was utterly breathless to discover what an extraordinary instrument my body is.
Ma Bea
I've discovered endless possibilities of playing with my own voice. I've created innumerable sounds, coming out from everywhere, having different depths, colours, shapes, textures. I got surprised by myself that I haven't discovered it before! My body is shed by the angels that have been with us all the time, and I have a feeling of the sanctity of the divine instrument in which God has dressed my soul.
Magdalena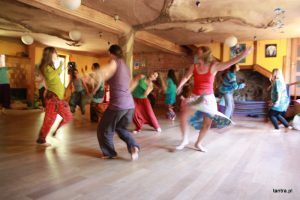 Information, registration: Aleksandra Jozwiak,  + 48 720 893 888, aleksandra.j@tantra.pl

Date: Sunday 28th of June – Friday 3rd of July 2020
Price: 360 € / 320 € Early bird price for registration in full before 28.05.2020
The payment information will be sent to your e-mail!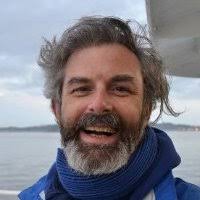 Peter Wilberforce is a certified 5 rhythms® teacher. He leads workshops and classes thoughout France and Europe. He offers work exploring the liberation of the voice through the practice of conscious, free movement of the body. His intention in his work is to explore the the mobilization of the human being on all levels, developing a greater facility of adaptation and a richer vocabulary of expression, to become more present and responsive in an ever changing and complex world. He integrates various body and voice practices into his work – the Feldenkrais Method, the Naked Voice work of Chloë Goodchild, Alexander Technique, the Fitzmaurice Technique and Roy Hart extended voice work. He believes that the best, embodied learning occurs in spaces of calm, vigilance and loving attention. He encourages a spirit of attentive enquiry in the work, welcoming all feelings and emotions, and giving plenty space for the humourous and playful.  www.bodyvoiceandbeing
Hobbit Mountain, a magical place in Gory Stolowe (Table Mountains). There att 645 m above the sea level, sits a round, clay Hobbit House. Ecological house built with natural materials – clay, straw and wood, with green roof of lavender, stonecrop, delphinium. It is round, with round turquoise windows, and grand summer garden. On the south side there is a grand larch terrace, ideal for admiring the landscape, sunrises, sunsets and shooting stars at night. The work room has a wall of windows that open into the wild mountainous landscape. You may also dance on the grass lawn in front of the workshop room. There is a small wooden "Bee Dream" hut, where you can experience, safely protected, the vibration of bees. After workshop work you may relax in an exterior hot water tub with jacuzzi. The place fosters rest, complete regeneration, rejuvenating of the body and spirit and creation.